FAQs
How to Lubricate your Buffalo Zippers
Difficulty: Very Easy
Time: 10 Mins
Steps: 6 per zip
Introduction: 
There are various reasons why zips get stuck and stop working. The most common answer we find in our repairs team is dirt or debris getting stuck in the zipper slider. A good clean of all your zips at least once a year helps to extend its life and prevents sticking, oxidizing, and jamming. The process below will work for both coil zips and plastic tooth zippers.
Tools:
x1 Small Brush
x1 Bottle of Zip Lubrication
x2 Paper Towels
Step 1:  How to prepare your zips for cleaning. 
Lay your Buffalo over a flat surface that is well lit.
Inspect each zip in detail looking out for small bits of grit / sand in the coils or teeth of zip itself. Gently brush these away leaving the zip free of debris.
If you can, unzip the zipper.
Step 2: 
Pinch the slider in between your fingers to expose the area when the coil rests.
Use the brush to free any debris stuck in the slider.
Step 3:
Place the paper towel behind the zipper - This will help mop up any mess from excess lubrication.
Step 4:
Open your zip lubrication and gently squeeze the bottle while moving across the coil or teeth.
Repeat on both sides of the zipper teeth or coil
Step 5: 
Fold the paper towel over and dab any excess lubricant off the zipper.
Step 6:
Zip and unzip the zipper a few times to work the lubricant in between the teeth or coil.
FINSIHED ....
Is My Buffalo Vegan Friendly
Yes - The shell lining we use is 100% Polyamide and our internal lining is synthetic - 100% Polyester.
No animal products were used in the production of your Buffalo Systems garment.
Why Repair?
Fixing something we might otherwise throw away is almost inconceivable to many in the heyday of fast fashion and rapidly advancing technology, but the impact is enormous.
The biggest step we can all take to reduce our impact is to do more with what we have.  We have lots of tips and techniques to help extend the life of your Buffalo but when the rock finally digs deep and rips a hole in your beloved Mountain Shirt, don't worry, we've got you covered.
As Buffalo consumers, the single best thing we can do for the planet is to keep our stuff in use longer.
How do I treat oily stains on my Buffalo?
Generally, for any oily stains, we recommend spot cleaning the area with a small amount of pure soap or a special agent such as Nikwax Tech Wash and then putting the jacket or shirt in the wash following the wash instructions.
How do I store my electronics items in my Buffalo Systems garment
The pockets on our jackets and shirts are not fully waterproof and we would advise against putting electrical items in the outer and inner pockets. The pockets are used for venting to increase the breathability of the item and reduce the amount of perspiration that gets trapped.
If you wish to store any electronic items in your jacket pockets we'd advise storing them in a waterproof container (such as a drybag).
Buffalo Systems is not responsible for any damage to electronic or other delicate items stored in pockets.
Can I drop my item off? I live locally
Yes of course you can.
Please do so during our normal factory opening hours which are Mon - Fri 9:00am - 5:00pm
What does my warranty mean?
Our warranty is a promise that we make to you. This promise ensures that should your item ever fail due to a manufacturing defect then we will repair or replace the item (at our discretion). The only thing that we require is your proof of purchase (this could be a receipt, bank statement or order confirmation clearly showing the retailer, date and value) as our warranty only covers the original purchaser of the item.
Can I pay for a repair over the phone?
Our factory is unable to take payment for repairs over the telephone. Our team will email you through an invoice for the cost of the repair, which will need to be paid by BACS transfer.
How long does it take to have my item repaired?
While we always strive to reduce the waiting time by as much as we can, our first priority is to ensure the repair is done to the highest standards possible and this can sometimes take a lot of time. During the warmer seasons our turnaround times are often much faster than the colder seasons (so if your repair isn't urgent we would recommend waiting until the weather is warmer).
How much will my repair cost?
The cost of any repair is quite subjective, depending on the necessary work to be carried out. When you complete a Repairs Form you can either authorise a repair up to a certain value or you can request that our team offer you a quote first.
In order to estimate the cost of a repair, our team will need to know as much information as possible. For example, we will ideally need to know what the item is, where the damage is and how it happened. Supporting images showing the damage are also very useful and will help speed the process along.
Unfortunately, we are unable to cover the cost of returning items to us for inspection.
Is a Buffalo going to be warm enough when I go walking in winter?
Buffalo is definitely going to keep you warm and comfortable for winter walking, whatever the conditions. By using one of our DP System Shirts, legwear from either the DP System or Teclite Trousers or Salopettes, and one of our Jackets as an over layer for very harsh conditions or times of lower activity, Buffalo will be all you need.
Can I wear a Shirt with Teclite Pile over a base layer or should it be worn next to the skin like my DP Shirt.
Teclite pile lined Shirts are incredibly versatile and can be worn either way depending on your activity. If you are walking, or expect rain, the shirt can be worn next to the skin for premium wicking-ability. If climbing, or just in need of a windproof layer, the shirt can be worn over a base layer, thin fleece, or even under our DP garments as a windproof.
I measure a 41" chest. Should I go for a 40" or a 42" Shirt?
We usually suggest going for a 42" as a 40" could be slightly tight across the shoulders.
What are the side zips for?
The side zips are designed for venting the garment if you start to feel too warm. Opening the zips from the armpits downwards (rather than from the bottom up) will allow a flow of air round the body without leaving you exposed to the elements.
Do the arm sizes change as the garments get bigger or smaller?
The arm lengths of our garments remain in proportion throughout the size range. We do, however offer a Specials service if you need any of our garments with longer or shorter arms or legs.
Can I layer up different Buffalo Shirts and Jackets from different Buffalo systems?
Yes. The Buffalo systems are highly versatile and all systems can be combined. Adding a Windshirt or ActiveLite Shirt to a Mountain or Special 6 Shirt can be beneficial in heavy rain if you are not moving particularly fast at the time. They will keep more moisture out but will not make the garments waterproof.
What happens if it rains when I am wearing my Buffalo?
Buffalo loves the rain, (though no Buffalo product is waterproof)!  Wear your Buffalo Shirt correctly, i.e. next to your skin and the correct size, and you will remain comfortable as long as you maintain gentle activity. Your body will heat the pile and any water that permeates the outer will be deflected by the pile layer. The more heat you produce, the more effective this process. In particularly heavy rain or during low activity we would suggest adding a Buffalo Jacket to keep the weather out, but as soon as activity recommences, or the rain reduces, you will be able to remove the outer layer and continue.
What's the best jacket for winter walking?
A Special 6 Shirt or a Mountain Shirt worn next to the skin will give optimum performance, with the option of adding an extra layer if conditions take a turn for the worse or you need a break. For less challenging conditions, the Alpine Jacket combined with regular layers underneath offers a more casual alternative to our next-to-the-skin Shirts.
I'm used to wearing layers. Is a Buffalo shirt really warm enough for e.g. Winter walking?
Absolutely. We understand that the idea of wearing a single garment over bare skin, rather than multiple layers, can be difficult to accept. Our loyal customer base suggests that once converted, few people go back to their previous base/mid/outer/waterproof combination and are relieved to be free of the "waterproof tied round waist or stuffed in rucksack" dilemma.
What are the best Buffalo garments for Skiing and Snowboarding?
Any Buffalo garment can be used for Winter sports. The Fell and Alpine Jackets look stylish on the slopes and give you full winter mountain performance, as does the Hooded Belay Jacket. Our Salopettes can be worn to ski or ride in but they do not have any type of snow gaiter fitted. You should also check that they will fit over your boots as they are designed to wear over climbing/ walking boots, not ski boots.
I love my Buffalo Shirt in winter, but what can I wear in the Spring, Summer and Autumn to get the same comfort?
When you find your Winter-weight Buffalo too warm, products from our Lightweight range, such as the Men's and Women's Teclite and ActiveLite Shirts, and the Fell, Teclite and Teclite Belay Jackets, will be suitable.
What size hood should I buy for my Buffalo?
We have produced a size guide which shows what size Hood pairs with which Shirt. This can be found in the product details section on the product pages.
I need a hood to fit over my climbing helmet. What should I choose?
The Expedition Hood fits over most modern climbing helmets.
My Buffalo is damaged and is over 1 year old. What shall I do?
You may contact us directly and we can give you a quote for your repair, or you may return it to the retailer you bought it from too.
We offer a variety of repairs including patches, replacing fabric panels, stitch and seam repairs and zips. When repairing an item, we will always strive to achieve the most functional and aesthetically pleasing repair for the payment authorized.
Please send us your item in good time before it is required for a trip, especially during autumn and winter when we typically experience the highest demand for this service.
Due to the volume of repairs we have received recently, our current turnaround time is around 4 - 6 weeks from when items have arrived with us.
Can you repair my old Buffalo? We have been through so much together, I can't throw it out yet.
Yes, we can look after your old friend.
We operate a service for general repairs and zip replacements.  Please contact us for a quotation before sending your garment to us.  Any item returned for repair must be sent via Recorded Delivery, and must be freshly washed.  Any item not freshly washed infringes upon Health Regulations and will be returned unrepaired.
Upon receipt you will be notified as to the repair required, and when your garment will be returned to you. We will also confirm the cost of the repair.
If you have a faulty zip, please call us first so we can assess the problem.
For replacement of full panels we will quote you for your repair after inspection by our specialist team.  This does not affect your statutory rights.
Please send us your item in good time before it is required for a trip, especially during autumn and winter when we typically experience the highest demand for this service.
Due to the volume of repairs we have received recently, our current turnaround time is around 4 – 6 weeks from when items have arrived with us.
What should I wear over my Buffalo Shirt?
If the weather, or your activity, demands a higher level of insulation or extra protection from e.g. heavy rain, you can wear any Buffalo Jacket over your Shirt.  This will ensure you remain at a comfortable temperature with the ability to vent the shirt underneath if necessary.  In almost all cases* we do not recommend you wear a 'waterproof' over any Buffalo garment.  Generic waterproofs are not sufficiently breathable to allow moisture to leave the skin, and the retained moisture will leave you feeling chilly.  In Spring, Summer and Autumn a Windshirt can be worn over a Teclite insulated product (e.g. the ActiveLite Shirt or Teclite Shirt) to provide additional insulation when a Buffalo Jacket would be too warm.  The Windshirt can also be worn over a Shirt in the winter as an additional windproof layer which will keep out the rain without affecting breathability.
*exceptions to this are instances when you require a waterproof layer but are not producing sufficient body heat to perspire e.g. sitting on a cold wet belay waiting for your friend to stop faffing around.
My local retailer does not stock the Buffalo garment I am interested in. How can I try before I buy?
We offer a sale or return policy through some of our retailers.  This gives you the opportunity to try on a garment before you commit to buying. Please note that you may be asked to pay the postage to the retailer, and any return costs to ourselves, depending on the size of the order.  This policy is subject to terms and conditions which are available from ourselves upon request.
I really want a Buffalo but they don't quite fit me. Can you make one for me with longer arms and body?
We offer a Specials service at an extra charge where we can make the body or arms longer or shorter.  There are some limitations, and this is not a tailoring service to get a custom fit garment.  If you would like further information or advice on your specific requirements, please contact either your local Buffalo retailer, or call us direct – we will be happy to help.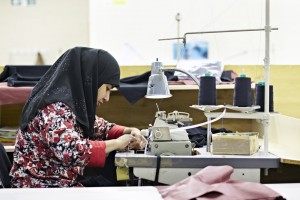 I have lost the chin guard for my DP Hood. Can I get a new one without having to buy a whole new hood?
We hold some stock of the face pieces.  If you let us know what you need, we can supply you with one if you are the original owner of the hood
Can I use my usual sleeping bag and my Buffalo sleeping bag together to increase the warmth?
Yes, you can. Putting a Buffalo Sleeping Bag over the top of your regular sleeping bag will keep external moisture away from your usual insulation, making it more effective though take care not to compress your sleeping bag's insulation or any advantage you have gained will be lost. Even inside a tent when there is a very heavy dew, a Buffalo bag over a down bag will be more comfortable. The dew will be absorbed by the Buffalo bag but, using the same principle as our jackets, repels the moisture without affecting the performance of your inner bag.
In high moisture conditions, Buffalo bags work supremely well as they remain warm whether wet or dry.  They can also dry your wet Buffalo clothing if you climb straight in.
Can I wear Buffalo clothing inside my Buffalo sleeping bag?
Buffalo clothing works perfectly inside any Buffalo bag to increase the insulation.  Why remove most of your regular clothing at night (insulation) to get into a heavy sleeping bag to keep you warm when you can use the insulation you are already wearing inside a lighter weight Buffalo bag.
If you sleep dressed in a regular waterproof layered system, you will probably have a cold night as your body heat cannot reach the insulation of your sleeping bag.  With the Buffalo System the insulation materials are generally the same as our clothing so you are effectively adding another layer at night to keep you warm.  You can, therefore, use a lighter sleeping bag as you are wearing the majority of your night time insulation during the day.
My Buffalo is damaged and is under 1 year old. What shall I do?
Return your Buffalo to the point of purchase if you feel it is a warranty repair.  The retailer will return it to us where we will either repair, replace, or credit depending on the problem.  If it has been damaged by yourself, e.g. you fell and tore it, you may return it direct to us to get a quote for repair.
Can I wash my Buffalo?
Absolutely.  Regular washing helps to maintain the performance of Buffalo products and helps you keep your friends.  Washing helps restores the loft of the pile fabric and separates the fibres, revitalising performance.  Should the pile be excessively matted, even after washing, gentle brushing with a soft brush will separate the fibres.  Please follow our washing instructions.
What is the best way to wash my Buffalo product?
Do NOT dry clean
Do NOT tumble dry
Do NOT use Fabric conditioner
Do NOT use a wash in waterproofing agent
Maximum washing temperature is 30°c.
Ideally wash in Nikwax Tech Wash.  Follow washing instructions.
Use only a small amount of detergent and no fabric conditioner.  Too much detergent can leave a residue.  Rinse well.
Do not use 'Biological' detergents, as they can shorten the lifespan of the proofing and affect colour.  If worried that too much detergent or 'Biological' has been used rinse thoroughly in clear water.
Always close touch and close fasteners.
All Texturised products (Travelite trousers etc) should be turned inside out before washing to reduce pilling.
Nikwax TX Direct SPRAY ON can be applied to the Pertex outer only after washing. Follow instructions on the bottle.
Sleeping bags are best washed in an industrial-sized machine such as in a laundrette.  A large domestic washing machine will suffice.
The pile in my Buffalo has gone flat over many years of use. Is there anything I can do to loft it back up again?
Depending on the age of your garment, loss of loft should not affect performance.  Short term fixes to increase the loft (e.g. gently brushing) may help, but pile flattened over many years cannot really be rescued and, although your garment will be as breathable as it was on day one, you may need to relegate it to the next season down.
How do your sizes work when choosing a Buffalo garment as some are chest sized and some are S, M, L and XL?
Our more technical pieces offer chest-sizing as fit is critical to performance.  Less technical garments are in sizes S, M, L and XL – the regular sizing method will still give you a great fit without any loss of performance.
What size Jacket should I wear over my Buffalo Shirt?
For Buffalo Jackets that come in chest sizes, i.e.  40" 42" 44" etc, we always recommend going one size up from your Shirt size if you are going to wear it over one of our Shirts. If you are wearing a Jacket over conventional clothing you will normally buy a Jacket in your regular chest size, though it is always best to find a retailer who carries Buffalo to get their advice or please give us a call for advice.
What is the best clothing to wear for High Altitude Mountaineering or very cold weather conditions?
If you are going to be travelling to 'extreme' conditions, please call us for specific advice on your requirements. As a general rule a Shirt from the DP Range, combined with a Jacket, the Parka, a pair of Salopettes, Hood and Mitts including an XXL Overmitt should keep you warm to about -40°C, depending on the level of activity.  This system has been used to 7400m altitude and in the Antarctic by the British Antarctic Survey among others. Any higher or colder than this may require an all-in-one Down suit.
What should I wear under my Buffalo Shirt?
Ideally, nothing. A base layer will trap perspiration and the resulting dampness will reduce your body temperature and make you feel cold.  In extreme conditions this could lead to hypothermia.